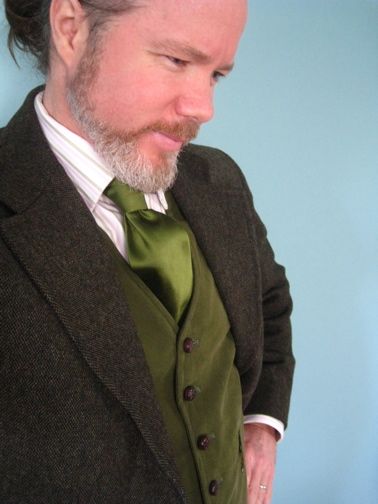 My sincerest thanks to my man James of
A Fine Tooth
for this lovely morning parcel. The jacket and vest are a perfect fit, especially in the sleeves. No alterations necessary! The trousers will take a minimum of tweaking in the length and cuff width, but there's plenty of material for Mr. Barbarino to work with. This has restored my faith in thrift finds. The fit is eerie. I wonder if this suit was once owned by my grandfather...
Just a reminder: For a short time,
A Fine Tooth
will be offering custom-designed, bespoke suits at cost for men willing to be photographed for their site. A Fine Tooth's tailor is world-renowned and has made suits for Brad Pitt, Johnny Depp, Jason Schwartzman and many others. Cost will be less than half market rates.
Contact James
for details.