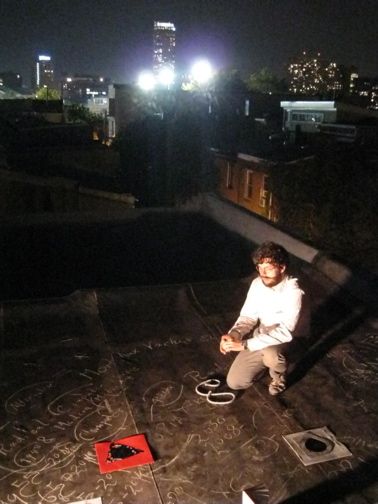 Friend Liz Rywelski invited me and a few others to her home in South Philly this week. It was a cool but dry autumn night, and was perfect weather for the evening's event: a lecture/performance/rant by eccentric Danish musician and artist, Goodiepal. Four or five of us clambered out the third floor window, climbed up a rickety ladder, and joined an awaiting Goddiepal (aka Kristian) on the flat, tarred rooftop. Tall, boyish-looking, lavishly mustachioed and sporting tattered French brogues on his feet, Kristian quickly launched into his rapid-fire, quasi-shamanic lecture as he scrawled a web of chalk notes and diagrams that eventually covered the entire roof. This was soon accompanied by Kristian's array of oddly-shaped vinyl records in the shapes of cars, hearts and countries. After his lecture he generously gave me a couple of these, as well as a copy of a book that, when combined with this mp3, is apparently a collaborative, half-finished project that hopes to establish a new form of musical notation. I will investigate further, of course.

There was a weird cadence and musicality to it all, and his theories became a kind of poetry. The setting couldn't have been more fitting, as the whole spectacle took on a surreal air with the skyline of the city behind him. His delivery was antic and fitful, and so was hard to follow--but very entertaining.



Suffice it to say that Kristian has been met with controversy in Europe over his ideas about electronic music and where it is going (a somewhat surprising bone of contention from an American point of view). He has even been accosted with beer bottles.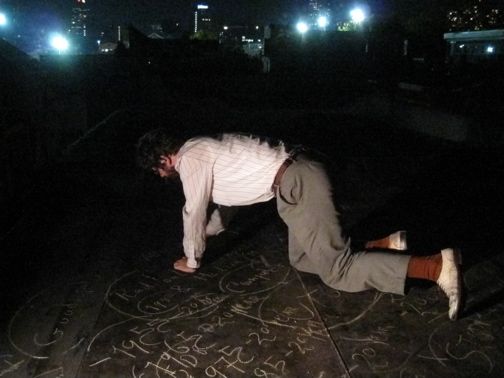 imomus lays out his premise more clearly than I: Goodiepal's lectures go along these lines: Computer Music and Media Art are stupid to the extent that they ask us to replicate the way computers think rather than complement it with our own human ways of thinking. Even computers, should they develop intelligence, won't want us just to do what they already do. They'll want us to do something different. We should fox them -- and fascinate them. We should make art and music that is "unscannable".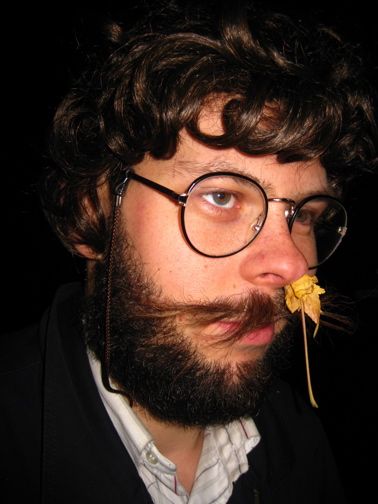 In light of this, I'm glad that I gave him a bag of acorn caps, each of which yielded a unique note when used as a whistle (yes, I included various species). I took it as a compliment that he referred to me as "one of the rare ones" when presented with them. High praise from a man who has invented cosmic planet games and has built bird automatons by hand: