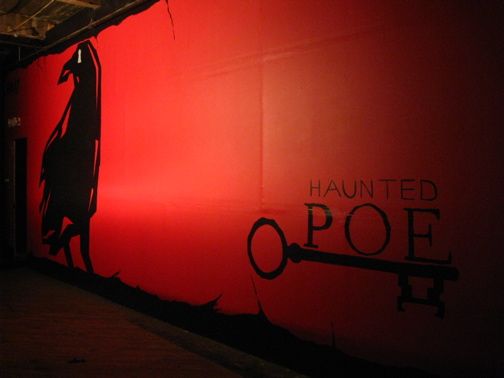 Went to sneak an advance peek at Brat Production's Haunted Poe walk-through theater last night.

This year is the 200th anniversary of Poe's birth, and the six years he lived in Philadelphia were among his most productive. Philly's claim to Poe is quite legitimate, since this is where he wrote many of his classics. Even today, you can walk through his former house on 7th and Spring Garden, and skulk through the cellar that served as the inspiration for The Black Cat.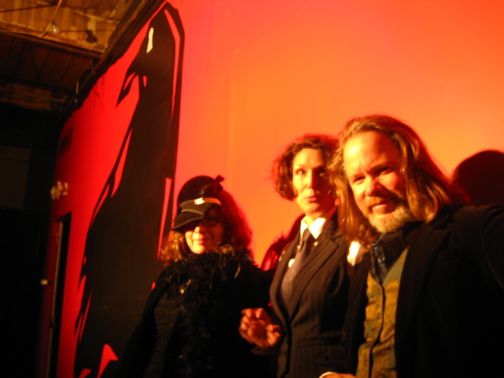 For those of you who like their gooey, sticky Halloween fun with a literary dash, get yourself down to the huge South Philly warehouse that Brat Productions has transformed into a walk-through theatrical menagerie of Poe's famous works. Using the much-beloved "haunted house" model, actors guide you through a maze of phantasmagorical settings: mirrored hallways, graveyards full of singing corpses, chilly crypts, deadly ballrooms, train cars, and the parlors of madmen. Specters and maniacs lurch and scream from the walls. Spooky!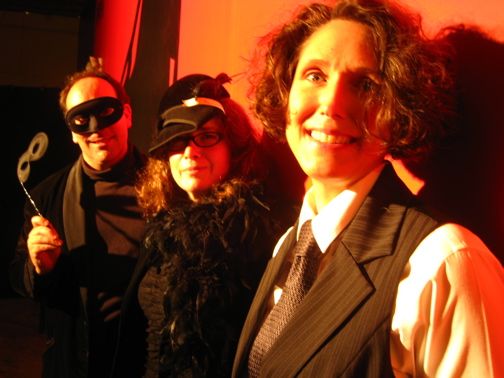 Being middle-aged nerds, we and our good friends L and L got into the spirit of things and dressed up (check the mask-behind-the-mask and the tiny "raven" on L's hat). We'd recommend the extra effort of dressing up to anyone going, as it's not only more fun, but also helps to maintain the illusion that the actors and set designers have worked so hard to create.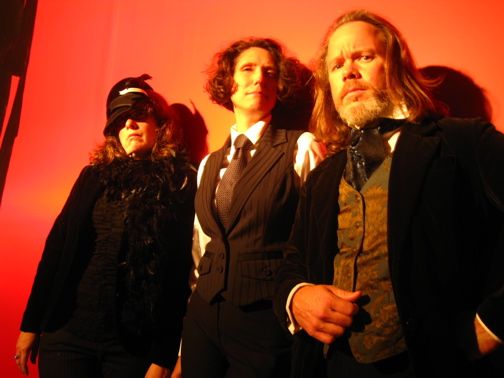 (This is the promo shot for our new electro-ragtime band, The Spats.)

Haunted Poe runs from Oct. 7th until Nov. 1st. It's one of the most entertaining things going this Halloween season, so go and celebrate one of Philly's own. After all, we're all in the Poe house these days.